Understanding Our Current Drought
How Drought Impacts Californians
Drought conditions are not experienced uniformly across California. Water users experience drought differently, based on where they live and their source(s) of water.
Dry conditions can quickly lead to impacts for ranchers grazing livestock on non-irrigated rangeland and rural residents relying on private wells for groundwater.
But large urban water agencies with many water sources can weather several dry years.
Yet as drought conditions persist all water users will experience impacts.
The risk of drought impacts increase when dry conditions combine with above-average temperatures. This is the case with California's most recent droughts.
The Current Drought Map on the California Water Watch homepage combines these two important indicators of drought to show regions of the State experiencing prolonged hot and dry conditions.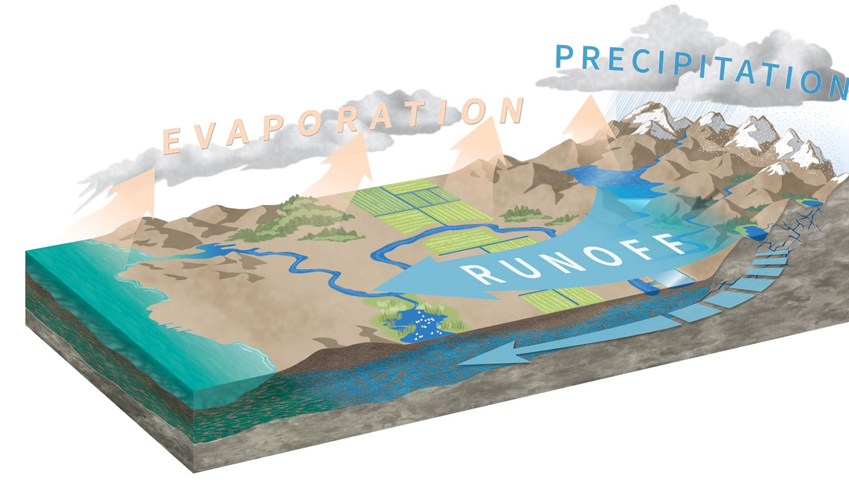 Our Hotter, Drier Future
Our climate has changed. We are experiencing extreme, sustained drought conditions in California and across the American West caused by hotter, drier weather. Our warming climate means that a greater share of the rain and snowfall we receive will be absorbed by dry soils, consumed by thirsty plants, and evaporated into the air. This leaves less water to meet our needs.
Over the next 20 years, California could lose an estimated 10 percent of its water supplies. To see how California is taking action to offset the loss of water due to increased evaporation and warmer average temperature, see California's Water Supply Strategy – Adapting to a Hotter, Drier Future.